Your net-zero event
The best ideas emerge when people meet and get together. Check how to organize a carbon-neutral event with TerGo.
Check my event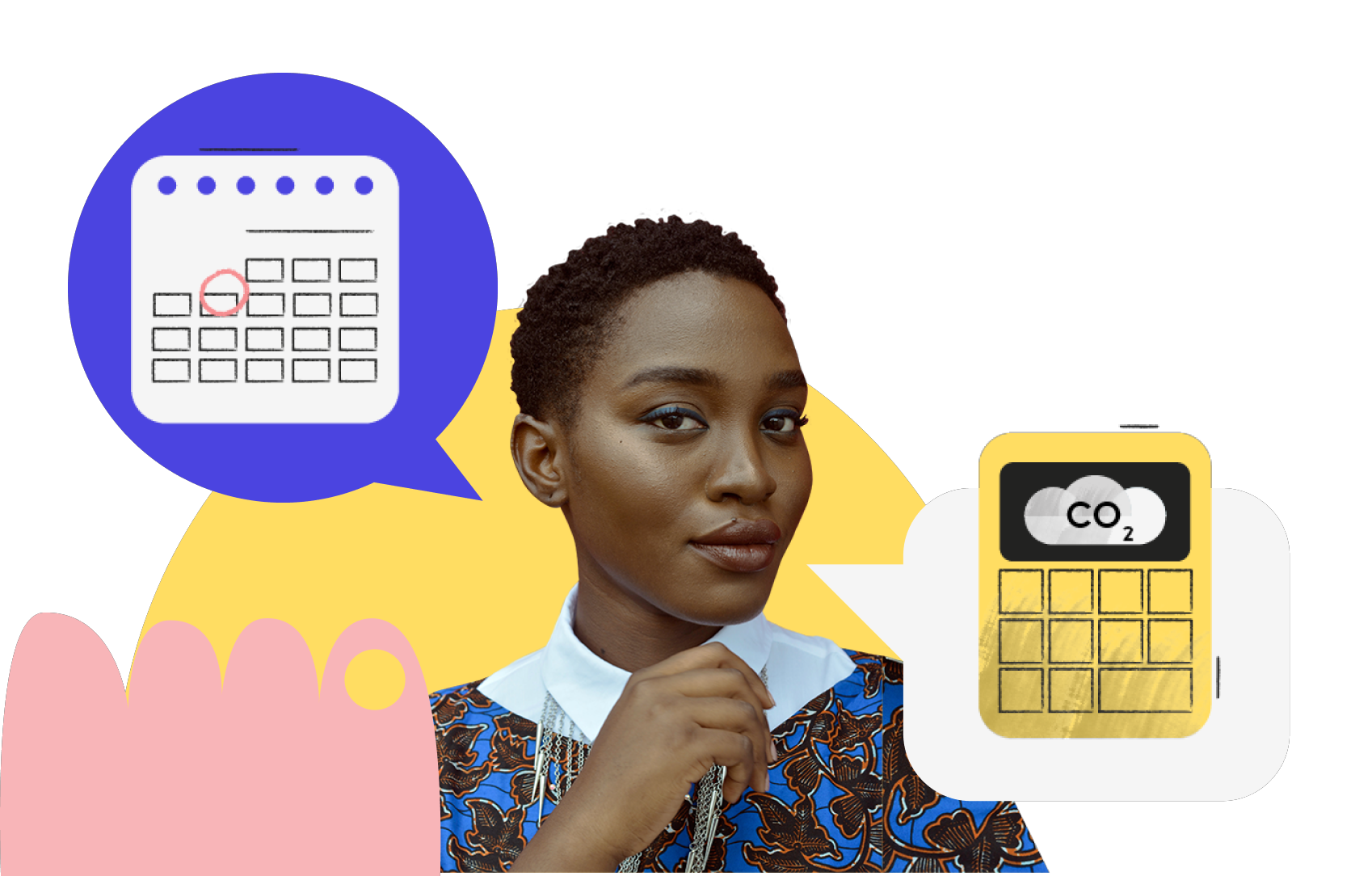 Your results
Choose your units
General info
9. Do you have access to renewable energy such as wind or solar for the event?
9.1. What is the percentage of renewable energy you purchase?
Average values are used to calculate an estimation of your event's emissions according to a standard baseline. Air travel (step 3) and material transportation (step 7) are not included and can be recorded if necessary. To see more accurate results, please enter the actual data.
Close
The TerGo event carbon footprint calculator has been created by GHG scientists following:
ISO 14064-1:2018, Greenhouse gases — Part 1: Specification with guidance at the organization level for quantification and reporting of greenhouse gas emissions and removals.
The GHG Protocol.
PAS 2060:2010 (Publicly Available Specification) standards: Specification for the demonstration of carbon neutrality.
Why should you care about your event's carbon footprint?
Turn your event carbon neutral!
If you don't require invoicing, agreements, or contracts you can easily offset your event by bying VERs or TERs right in our shop.Otherwise we kindly ask you to send us your calculations by using the form below and we'll contact you with an offer tailered to your needs.
Be among the leaders
Currently, only the most famous stars offset their concerts (Timberlake, Coldplay, Massive Attack, and Pearl Jam have a private GHG specialist).
Do your bit for the good of our planet
We all need to answer the global climate alert — every little thing counts.
Bond with your audience
More and more people are seeking eco-friendly solutions and enjoy taking part in Earth-oriented initiatives.